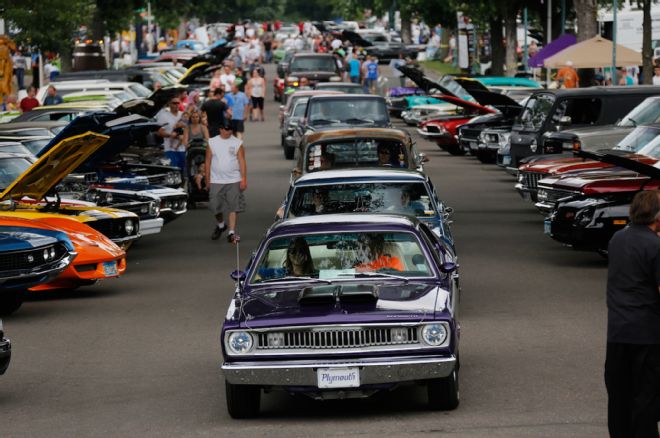 Car Craft Summer Nationals is moving. A car show that I myself have taken for granted of. It's always been in St. Paul.. For as long as I can remember. After doing some research, I can't find a specific first year of it being hosted here but I've found "over a decade".. With that said. At least since 2004 the biggest car show in the nation has been hosted in my back yard. Being able to drive less than 10 minutes, Find parking, and sit on Snelling to watch as all the cars cruise down the strip. This year is the year for change. Car Craft has announced today on their site that Minnesota has grown to be too small for their requirements and have opted to move. 2015 will now be hosted at Wisonsin State Fair Park in West Allis, Wisconsin (which is near Milwaukee).
The Info:
July 17-19, 2015
Wisconsin State Fair Park, 640 S. 84th Street, West Allis, WI 53214
Show hours:
Friday, July 17, 10 a.m.–8 p.m.
Saturday, July 18, 9 a.m.–6 p.m.
Sunday, July 19, 9 a.m.–4 p.m.